Are you a passionate blogger who's constantly on the lookout for fascinating topics to share with your beloved audience? Or perhaps you're an ambitious newbie striving to make a mark in the ever-evolving blogosphere?
No matter what category you fall under, generating fresh and engaging blog post ideas is always a thrilling challenge that requires creativity alongside the wisdom to tap into rich resources.
What if we told you there's a treasure trove of inspiration available to kick-start your next masterpiece? Keep reading as we reveal the top ten sources to generate blog post ideas like never before!
Unleash your imagination and captivate your readers with riveting content that keeps them coming back for more!
1. SEMrush: The Ultimate Content Research Tool for Finding Blog Post Ideas
SEMrush is the ultimate content research tool that can help you generate fresh and engaging blog post ideas tailored to your target audience. This powerful platform offers an all-in-one solution to uncover topics, keywords, and trends that are relevant to your niche.
With SEMrush, you can dive deep into the latest industry developments and challenges, ensuring you stay informed and ahead of the competition.
To get started, simply enter a keyword or topic into SEMrush's user-friendly interface, and watch as it unveils valuable insights to guide your content creation process. With its collection of features, including the Topic Research and Keyword Magic tools, SEMrush provides you with a wealth of grouped topics, related questions, and high-volume search terms, all connected to your primary keyword.
By examining these data points, you can quickly identify the specific aspects of your industry that are most enticing to your audience, allowing you to cater your blog posts accordingly.
SEMrush also helps you gain a better understanding of your competitors' content strategies, enabling you to assess their strengths and weaknesses, and capitalize on opportunities for growth. Furthermore, you can analyze heavy-hitting content from leaders in your industry, so your blog remains aligned with the most up-to-date best practices.
2. Answer the Public: Discover What Your Target Audience Wants to Know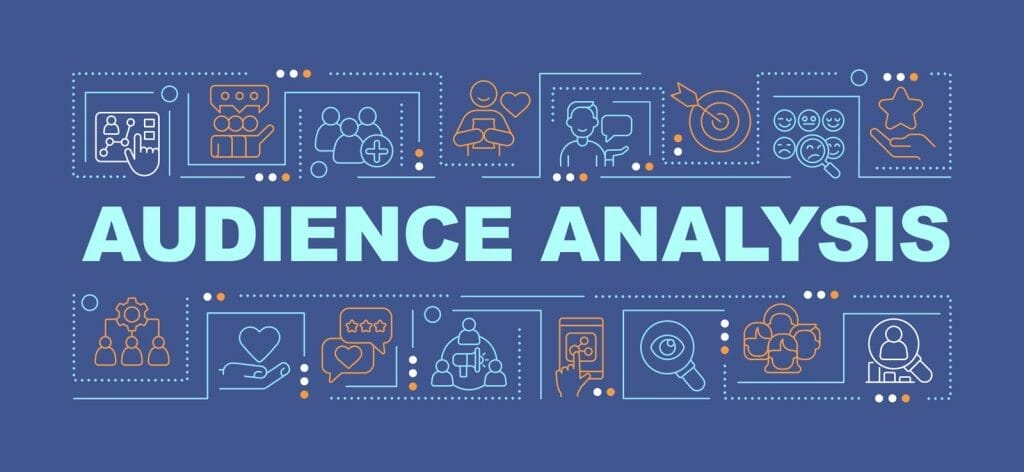 Answer the Public is a fantastic tool to help you discover what your target audience wants to know by generating content ideas based on real questions people are asking online. By simply entering a keyword related to your industry or niche, this powerful platform will produce a comprehensive list of popular questions and queries that users have on this specific topic.
This treasure trove of insight allows you to create content that genuinely addresses the needs, challenges, and concerns of your readers, ultimately making your blog more valuable and engaging.
To get started, head over to Answer the Public's website and type in your chosen keyword. The tool will immediately generate a visual report containing various categories, such as comparisons, related queries, and prepositions.
By switching to the Data view, you'll have an even clearer picture of these categorizations, allowing you to easily identify and prioritize blog post ideas.
Many content creators and marketers swear by Answer the Public, relying on its data-driven insights each month to inform their content strategies. It's not only a quick and efficient way to gather fresh ideas but also an essential tool for staying closely attuned to the ever-evolving needs and interests of your target audience.
Using BuzzSumo to identify top shared content in your industry can be a game changer for your blog. This powerful tool helps you uncover popular articles and trending topics based on the number of shares they receive across social media platforms.
By studying what resonates with your target audience, you can craft blog posts that are more likely to be shared, thus driving traffic and engagement to your website.
To get started with BuzzSumo, simply input a relevant keyword, domain, or author into the search bar. The platform will then generate a list of the most shared content related to that keyword, domain, or author.
You can refine your search further by applying filters such as date range, content type, word count, and more. This allows you to home in on the topics that truly matter to your audience.
Don't forget to analyze the headlines of the top shared content, as they often hold the key to their popularity. Pay attention to the language and structure, and try to incorporate similar elements into your own blog post titles to boost their appeal.
BuzzSumo also enables you to track the performance of your own blog posts. With its Engagement feature, you can monitor how well your content is performing on various social media channels, giving you valuable insights into what works and what doesn't.
4. Quora: Tap into Popular Questions in Your Industry for Blogging Inspiration
Utilizing Quora as a source of inspiration for your blog posts is a smart move to generate fresh ideas that are relevant and popular in your industry. As one of the largest Q&A platforms, Quora boasts a wide range of questions and answers related to various topics, making it a treasure trove of potential blog post ideas.
To get started, simply create a free account on Quora and begin browsing through questions that are relevant to your niche. You can use the search feature to find popular and trending questions within your industry, and you can follow specific topics to stay updated on what people are discussing the most.
As you browse through questions, pay close attention to those that have a high number of upvotes and answers, indicating that many people find the topic interesting and engaging. This is a strong signal that you should consider writing a blog post that addresses the question or offers valuable insights to the topic.
Another great way to get blog post ideas from Quora is by actively participating in the community. Answer questions and engage in discussions within your niche, and you'll likely discover new questions and topics over time. This not only helps you generate fresh content ideas but also helps establish you as an expert in your field.
Don't forget to monitor responses to your answers, as comments and feedback may spark further ideas for blog content. Once you've written a blog post based on a Quora question, consider going back to the exact question and sharing your blog post as an answer.
5. Google Trends: Stay Up-to-Date on Trending Topics in Your Niche
Google Trends is an invaluable resource for staying up-to-date on trending topics within your niche. By utilizing this free tool, you can easily track the popularity of keywords and topics over time, giving you a better understanding of what your target audience is interested in.
With the ability to filter results by region, time period, and category, Google Trends allows you to fine-tune your search and discover the latest trends specific to your industry.
When using Google Trends, start by simply entering a keyword or topic related to your niche. The results will display a graph showing the level of interest in that keyword over time. You'll also see a list of related topics and queries that can provide you with additional ideas for blog post content.
To make the most of Google Trends, keep an eye on the "Trending Searches" and "Recently trending" sections. These areas reveal the latest hot topics, helping you identify any new trends that might be relevant to your audience.
In addition to helping you generate blog post ideas, Google Trends can also help you optimize your existing content for search engines.
| Feature | Description |
| --- | --- |
| Filter by region | Allows you to select a specific geographic area to view trends in. |
| Filter by time | Lets you choose a time period to view trends within. |
| Filter by category | Enables you to narrow down your search to a particular industry or subject matter. |
| Keyword search | Enter a keyword related to your niche to see a graph displaying the level of interest in that keyword over time. |
| Related topics | A list of related topics and queries that can provide additional ideas for blog post content. |
| Trending searches | Reveals the latest hot topics, helping you identify any new trends that might be relevant to your audience. |
| Recently trending | Shows the most recent hot topics that have gained popularity, allowing you to stay up-to-date with the latest trends in your industry. |
| SEO optimization | Can help you optimize your existing content for search engines. |
By comparing the popularity of various keywords, you can better understand which terms are more likely to drive traffic to your blog. Incorporating these high-volume search terms into your blog post titles and content can significantly boost your visibility in search engine results.
6. Twitter Chats: Engage in Live Conversations and Gather Fresh Ideas
Twitter chats are an excellent way to not only engage with your followers and potential readers but also to gather fresh ideas for future blog posts. These live conversations on Twitter typically revolve around a predetermined topic or hashtag and involve participants sharing their thoughts, insights, and experiences on a specific subject.
To make the most out of Twitter chats, start by identifying those which are relevant to your niche or industry. You can do this by searching for popular industry hashtags, by following thought leaders and influencers, or by using online tools like ChatSalad or TwChat to browse through a list of upcoming chats.
Once you've landed on a chat that piques your interest, be prepared to actively participate in the conversation. Ask thought-provoking questions, share your own experiences, and respond to other people's tweets.
Through these interactions, you'll gain unique insights, uncover new perspectives, and identify potential topics to explore in your blog posts.
Additionally, Twitter chats are a fantastic networking opportunity. By engaging with industry influencers and other participants, you'll potentially increase your own followers and establish yourself as a knowledgeable resource within your niche.
After participating in a Twitter chat, take the time to review the conversation and analyze the information shared by the participants. By doing this, you can create a list of interesting ideas and topics to incorporate into your blogging content strategy.
7. Thought Leaders: Read Blogs and Follow Industry Influencers for Inspiration
One of the most effective ways to generate blog post ideas is by turning to thought leaders in your industry. These experts and influencers not only provide valuable insights and ideas but also help you stay up-to-date on the latest trends and happenings in your niche.
By reading their blogs and following them on social media, you can gather inspiration for your own content and ensure that you're always offering relevant, engaging information to your audience.
To get started, make a list of the thought leaders and influencers who are the most influential and respected in your industry. Follow their blogs and social media accounts to stay informed of their latest content and insights.
Don't just passively read their work – take the time to analyze how they approach topics and think about how you can put your unique spin on the subject matter.
Another great way to leverage thought leaders for blog post ideas is by engaging with them directly. Leave thoughtful comments on their blogs, share their content on your social media, and interact with them regularly to not only learn from their expertise but also subtly illustrate your own knowledge and perspective.
| Step | Action |
| --- | --- |
| 1 | Identify the industry you want to follow |
| 2 | Research popular blogs in the industry |
| 3 | Subscribe to the blogs for regular updates |
| 4 | Follow industry influencers on social media platforms |
| 5 | Engage with the influencers by commenting on their posts |
| 6 | Attend industry events and conferences to meet influencers in person |
| 7 | Use the information gathered from blogs and influencers to inspire and inform your own work |
As you foster relationships with these influencers, you may even find opportunities to collaborate on content, such as an expert interview or guest blog post.
8. Competitor Research: Analyze Content Strategies of Your Competition for Ideas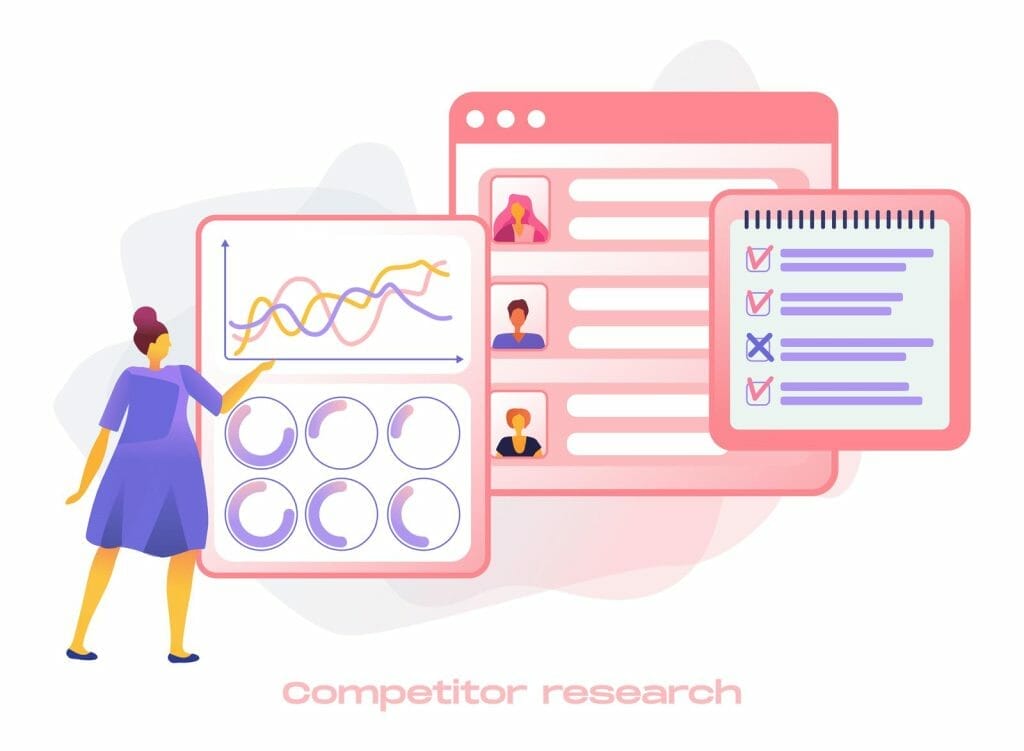 Utilizing competitor research is a smart strategy to help you generate fresh blog post ideas. By studying your competition's content strategies, you can learn about your industry and find out what kind of content your target audience likes. This, in turn, can inspire you to create compelling blog posts that your readers would love to engage with.
To start, make a list of your top competitors and visit their blogs to identify popular topics and their approach to presenting them.
You can use competitor analysis tools, such as BuzzSumo, Ubersuggest or SEMrush, to find the most shared articles or the keywords they're ranking for. This will give you valuable insights into what content is working for them, and can help you come up with blog post ideas that can potentially drive more traffic to your site.
Furthermore, pay attention to the comments section on their blog posts, as this is where valuable feedback lies. Readers might ask questions, provide suggestions, or share their opinions, which can act as a goldmine of ideas for you to create content that directly addresses their concerns and interests.
Another great way to analyze your competitor's content strategy is by following their social media accounts. You can figure out what type of content they share, how they present it (for example, videos, infographics, or longer articles), and how often they post.
Here is a detailed post about analyzing your competitors.
9. Surveys: Ask Your Audience Directly What They Want to See on Your Blog
One of the most effective ways to generate blog post ideas is to go straight to the source – your audience. By conducting surveys, you can directly ask your readers what they want to see on your blog.
When you create content that matters to your audience, you gain a better understanding of their wants and needs. This helps you provide more valuable information to them. So, here's how to get started with surveys.
Decide on the right medium for your survey
Use online tools like SurveyMonkey, Google Forms, or Typeform to create a professional, user-friendly survey
Utilize social media polls on platforms like Twitter or Instagram to get quick feedback
Keep the survey simple and brief
Include a mix of open-ended questions and multiple-choice questions
Open-ended questions allow for explanations
Multiple-choice questions help gauge the popularity of specific blog post topics.
Once you have gathered your survey results, analyze the data to identify recurring themes, patterns, and trends. Look for unique insights and ideas to spark new blog post topics that will resonate with your audience.
Don't be afraid to ask follow-up questions or conduct more in-depth interviews with respondents who provide particularly interesting or valuable feedback. This can help you delve deeper into specific areas of interest and create blog content that truly speaks to your audience.
10. Keyword Research: Identify High-Volume Search Terms to Drive Traffic to Your Blog.
Investing time in keyword research is a critical component for generating successful blog post ideas that will drive substantial traffic to your website. Keyword research not only helps you discover what topics your target audience is searching for but also provides valuable insights into current marketing trends and the popularity of specific queries.
Here is a list of top keyword research tools available online:
Google Keyword Planner
SEMrush
Ahrefs Keywords Explorer
Moz Keyword Explorer
Ubersuggest
Keyword Tool
SERPstat
KWFinder
Long Tail Pro
SpyFu
Seed Keywords
Soovle
Google Trends
AnswerThePublic
Keyword Eye
Majestic
Keyword Snatcher
Keyword Revealer
Wordtracker
CognitiveSEO.
When doing keyword research, it's essential to not only focus on high search volume keywords but also make sure your content matches the search intent of those keywords.
Google considers the relevance of a content to the search query and the credibility of its source when ranking it in search results.
To get more visitors to your blog, create content that meets the needs of your audience and demonstrates your expertise. This will increase your blog's visibility. This strategy can boost your search engine rankings and attract organic traffic to your blog, leading to increased engagement and a wider reach.
Moreover, focusing on question-based keywords can be particularly beneficial in generating blog post ideas, as this type of content often addresses audience pain points and provides valuable solutions.
Conclusion
In conclusion, there are many sources to generate blog post ideas. These sources can be used to spark creativity and help you develop new ideas for your blog.
You can create great content that connects with your audience by keeping up with trends using tools like Google Trends, social media, industry news sites, and your own experiences.
Remember that the key to creating successful blog content is to keep it fresh, interesting, and relevant to your readers. So, use these sources to your advantage and keep your blog content exciting and informative.