As a blogger, I understand the struggles of trying to stand out in a sea of content. That's why leveraging Pinterest is so important.
With its visual search capabilities, vast user base and potential for virality, Pinterest can be an incredibly powerful tool for boosting website traffic significantly.
In this article, I'll highlight some Pinterest strategies that can be used to get the most out of Pinterest. You can use them to help your blog.
What is Pinterest Marketing?
Pinterest marketing is a great way for brands to reach potential customers through visual content. You can use Pinterest ads, boards, and pins to showcase your products and services, as well as to engage with your audience.
With Pinterest, you can make an impact on your target audience by creating interesting visuals that have a lasting impression.
You can also use the platform's search engine to target the most relevant keywords to your brand and create custom ads to reach your target audience.
With Pinterest marketing, you'll be able to amplify your reach and grow your business.
The best tool to automate Pinterest marketing is Tailwind.
Tailwind is an incredibly useful tool for Pinterest marketing. With its user-friendly dashboard, you can easily organize your pins and boards, schedule out content, and track the performance of each post.
Plus, Tailwind's SmartLoop feature allows you to repost your best content on an ongoing basis, saving you time and maximizing your reach. With Tailwind, you'll be able to maximize your Pinterest marketing efforts and gain more followers quickly and easily.
Click here to use Tailwind free for full one month.
Quick Facts about Pinterest
Every month, 445 million people use Pinterest.
It was the website that attracted 10 million unique monthly visitors the quickest.
Among domains with the most links to websites, it comes in at number 14.
In the US, it is the fourth most widely used social media platform.
What Makes Pinterest an Effective Tool for Directing People to a Blog?
Pinterest is an essential tool for driving blog traffic; unlike on other social media platforms, content posted on the platform remains discoverable for years. This gives small business owners and bloggers an advantage because it makes it easier and faster to get ranked for popular keywords.
When you visit Pinterest, you immediately see how effective it can be for directing people to a blog. With beautiful visuals and inspiring quotes, the platform draws users in and encourages them to explore on a deeper level.
From there, they can choose to click through to your blog post and gain access to more information. This type of creative imagery is only possible through Pinterest, and provides an amazing opportunity to drive traffic back to your blog.
The key is to create attractive pins that will stand out amongst other images and lead viewers directly to your page. Once they are there, you can share articles and posts that will keep them coming back for more.
Pins Bring Traffic to Your Site for a Long Time
As a Pinterest user, you know that pins can stay alive on the platform for a long time and bring in a steady stream of traffic. It's all because of the way Pinterest is designed. It works like a search engine, so you can easily find pins if you have the right keywords.
Every time someone searches for something related to what you have pinned, your pin will show up in their results. You get the added bonus of longer-term traffic growth if they click through and visit your website.
So make sure you're using the right search terms when creating your pins, and you'll be well on your way to increasing your visibility on Pinterest.
Key Advantages of Using Pinterest to Drive Traffic to Our Blog
-You can reach millions of people with a single post on Pinterest.
-You can use Pinterest to give your blog posts a visibility boost by re-pinning and sharing them among members of the same or similar interests.
-You can engage with other users on Pinterest, which helps to build relationships and drive repeat traffic to your blog.
-Using hashtags on Pinterest can create an additional level of discovery for potential readers.
-Pinterest boards make it easy to organize content in visually pleasing groupings that can more easily draw attention from followers.
-Analytical functions within Pinterest allow you to track performance metrics, so you can better understand what's driving engagement and what's not.
Use a Business Pinterest Account for Maximum Benefits
Grow your business with Pinterest by signing up for a free Business account or converting your existing one. With verification of your website, you will gain access to Pinterest Analytics and Rich Pins, which allow more information than the standard pin.
These pins come in five forms – movie, article, product, app, recipe, and place. They provide additional benefits, including real-time pricing.
Setting up the Article Pin on Pinterest is simple when you have a WordPress blog with Yoast SEO.
Just make sure that Open Graph is enabled and validate your website with Pinterest, so they can review it for approval.
To enhance your ambition even further, take a look at Pinterest Guides, their Marketing Blog and Video Libraries for helpful advice!
Do Your Keyword Research on Pinterest
You know it's important to optimize your content for Pinterest, and one of the best methods is through keyword research.
Discovering popular search terms related to your niche that you can easily weave into your pins can help you reach more people through your blog.
To get an idea of what keywords are trending on the platform, take advantage of Pinterest's autocomplete feature, use tools like Google Keyword Planner, and look into what other people in your niche are using.
Taking the time to research your keywords can not only make your content stand out, but it must also reach its intended audience.
Use Guided Search
Utilizing Guided Search on Pinterest is the perfect way to find good keywords and topics. Through this tool, you can type in words and instantly be presented with related tiled words. This is incredibly helpful when aiming to find relevant keywords and phrases for your pin description.
Guided search can not only give you an edge over other users because it shows current trends, but it can also help you find new topics and ideas.
On top of that, you can create more targeted pins that have the potential to attract even more viewers and followers. With the help of Guided Search, you'll be able to quickly gauge popular trends and topics so that you can make your pins stand out from the sea of pins.
Here's how to use Pinterest's Guided Search:
Step 1: Head to the search bar. Type in a broad but relevant keyword that you think is related to the topics you want to explore.
Step 2: Scroll down and you'll find a list of related keywords and topics underneath the search bar. These are based on your initial keyword, so take note of these related terms.
Step 3: If you're looking for more specific terms, click on one of the related terms in the list. This will take you to a page with even more related topics and keywords.
Step 4: Use these related topics and keywords as inspiration for your own content ideas, or add them into your Pinterest boards. You can also use them as search terms when creating new boards or browsing existing ones.
Create Multiple Boards
Do you want to attract more followers and make sure that current ones stay engaged? Creating multiple boards on Pinterest is a great way to do just that. Segment your content into different boards, so people can find what they need quickly.
For example, if you're a travel blogger, set up boards for countries, cities, and must-visit places. This way, whoever needs a specific information in a hurry will be able to find it without having to look through everything else.
Creating multiple boards keeps your content organized and makes it easier for users to find exactly what they're looking for. Use the board feature on Pinterest to break down your pins into specific topics and make sure your followers are never stuck searching for what they need.
How to Create a Board on Pinterest (Personal Account)
1. Start by logging into your Pinterest account and clicking on your profile photo on the top right-hand side.
2. Then, tap the plus icon at the bottom of your screen.
3. Find a pin you want to save and tap on it.
4. To create a new board, go to your profile page and select 'Create Board'.
5. A window will appear – enter the necessary information for your board, such as the title and description.
6. Once you've filled out all the information, click 'Create' and your board will be created!
Using Keywords in Titles and Descriptions of Your Boards
In order to make the most out of Pinterest, adding relevant keywords to your Board titles and descriptions is essential. This will make it easier for users who search using terms related to your content to find it quickly.
It's also important to use hashtags sparingly when creating Boards—too many hashtags can make a Board look cluttered and unprofessional.
The key is to focus on using relevant keywords in your Board titles and descriptions, so your content is easy to find. That way, everyone has the best possible experience on Pinterest.
How to Write a Title and Description on Pinterest
If you want your Pins to reach the top of the rankings on Pinterest, you need to optimize them with keywords.
All you need to do is start by researching some popular keywords in your niche and then add them to your Pin titles and descriptions.
Don't forget to include the main keyword in both the title and description. This will help increase the visibility of your site. Adding the main keyword to your Pin image can also be a great way for it to get noticed.
With just a few simple steps, you'll be able to ensure that your Pins are optimized and seen by more people!
Try to Use Multiple Keywords in the Descriptions of Your Pins
You should definitely be including two to three keywords in each pin description that links back to your website; this will help boost your search rankings.
Furthermore, you should use the same set of keywords in five to ten different pins – it's the best way to reach the largest audience and make sure your content is seen. So don't hold back! Give your website the attention it deserves on Pinterest.
Match the Pin Title to Your Blog Post Title
Have you noticed that when you click on Pins, they lead to websites that match their semantics?
That's because Pinterest has a special feature called Pin Cohesion. It scans each website page to ensure that its content matches the Pin title and board it's posted on.
So if your Pin is called "Social Media SAAS" and you post it on your "Social Media" board, then clicking your Pin should take users to a website about social media.
This feature helps to ensure you can trust the content found in Pins, as online scams and malicious websites can easily be weeded out.
Plus, it makes sure you get the information and resources you need. You can now do so in confidence that everything you find is accurate, safe and trustworthy!
Make Your Pins Stand Out From the Crowd
Rather than simply relying on the use of vibrant colors to make your Pins stand out, why not take an approach that's more unique?
Consider looking at what other bloggers in your niche are doing and create something different. If you're noticing that a lot of people are using bright colors, then switch it up with a muted color combination for your Pin.
On the other hand, if everyone is using a simpler palette, then make yours shine by adding a pop of color. Taking this creative route ensures your Pin will be noticed by potential followers.
Create Pin-Worthy Images
Crafting pin-worthy images is key to maximizing engagement. Just any image won't do; you need to ensure that they are optimized for maximum impact.
Here are some tips to keep in mind when creating stunning visuals that will draw attention and hold viewers' interest.
Bright colors, eye-catching patterns, and bold fonts all make great hooks.
Make sure the image accurately reflects the content of your post to entice viewers.
Go for high quality photos without pixelation or blurriness for maximum effect. With these tips, you'll have pins that demand attention!
Make Your Pins Pop with Text
Adding text to your image is extremely important. You can use text to highlight key points, draw attention to the image, or even provide a link back to your website.
When adding text, make sure it's easy to read and stands out against the background of the image. You can also experiment with different fonts and sizes to create an eye-catching effect.
Don't forget to include a call to action that encourages viewers to click the link.
By following these tips, you can get more traffic to your blog with Pinterest. With a little bit of creativity and effort, you can create stunning visuals that will draw attention and direct users back to your website.
Use Rich Pins in Your Strategy
-Rich Pins offer additional details that can make your pins stand out from the crowd.
-By including your website's titles, descriptions and images on your Pin, you're giving users a quick idea without having to click through.
-Rich Pins will automatically update any changes you make on your blog post, so all of your pins are up-to-date and save you time and effort.
-These automatic updates help increase click-through rates since users can get an idea of what the article is about before clicking through.
-If you want to make sure your content stands out, applying for Rich Pins is worth seriously considering!
Pins Should Direct to Resources That Are Useful to Your Visitors
Pinterest has recently changed its algorithm to better focus on the interests of users by focusing on pins that link to blog posts and useful resources instead of simply showing images that look good on the home feed.
This means that sites like Flickr or uploaded images that don't direct to any site are being shown less. For businesses, this means creating a blogging component with pinnable images is essential in order to get the most out of Pinterest.
Posting When Your Audience Is Most Engaged Will Yield Swift Results
Making sure you pin at the right time is essential for your Pinterest marketing strategy to be successful. Knowing when to post could mean the difference between reaching hundreds or thousands of people.
To get the most out of your pins, you need to find the perfect day and time to publish them.
Analyzing your past posts is the best way to see when your followers are most active. Consider what type of content you're sharing and who it's targeting — this will help you identify the days/times when engagement is highest.
Additionally, take into consideration that different types of posts may require their own specific pinning schedule. You should experiment with various times and days until you hit upon the one that works best for each kind of post.
Increase Your Reach With Pinterest Repins and Engagement
If you're after more repins and engagement on Pinterest, you'll want to pay attention to certain key areas. In terms of search rankings within the platform, it's important to consider how many repins you receive in a given time frame.
For example, if you gain 100 repins over 2 days, this will likely outrank a pin receiving 100 repins in 10 days. In addition, consider who is repinning your posts. If they are active users on Pinterest, then it makes sense that their posts will rank higher than non-active users.
Furthermore, higher levels of engagement can lead to another beneficial side effect: showing up in multiple interest feeds.
Say you have a board called 'Travel Tips'; if any specific pin from that board gets 200 repins in a short period of time, there's a better chance it will appear in other related categories like 'Vacation Ideas' or 'Travel Destinations'.
This could help bring greater visibility for your content and, potentially, increased engagement with followers or customers.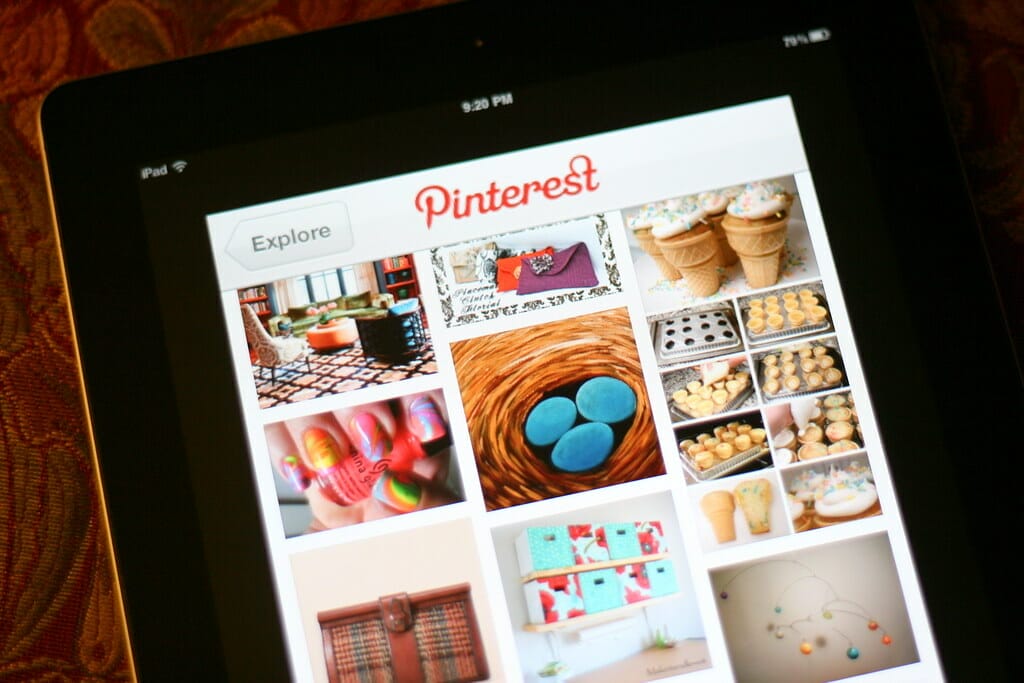 Spread the Word With the "Pin It" Widget on Your WebSite
Adding the "Pin It" widget to your website is a great way for you to make it easier for visitors to save and share your content.
The Pinterest widget builder makes it easy to build widgets that allow users to follow you, view your boards, and even pin images from your blog to their own page.
This is a simple way to increase your chances of getting more Pinterest visitors, as more people will be able to access and share your content.
When you install the "Pin It" widget on your site, you are also making it easier for readers to refer back to your blog posts in the future.
You're dedicating so much effort into each post, why not ensure they can save it quickly? With just a few clicks, they can add it to their own Pinterest boards and find the information when required.
Installing this widget is a simple way to ensure that more people see your content and share it with others who may find value in what you have written.
Maximize Your Blog Post Visibility With Effective SEO Strategies
If you want your blog post Pins to receive the attention they deserve, you need to make sure you're utilizing effective SEO strategies.
Make sure your "Search Privacy" settings are public: that way, anyone searching for something related to your post can find it easily.
Choose the title of your post as the title of the board where you pin it. This will help people find the post more quickly if they know what it is about.
Make sure all your images have descriptive titles and captions. This will not only help you with SEO, but it will also give you more information. Follow these steps, and watch your post reach a wider audience!
Claim Your Other Accounts
Claiming your other accounts on Pinterest can be highly beneficial to you and your profile. By linking your YouTube, Instagram and/or Etsy accounts with your Pinterest page, you are unlocking a range of useful resources.
You'll get access to all the analytics for each pin. This allows you to see how many people are looking at it and help you increase your monthly views.
Claiming these accounts increases the visibility of your profile on Pinterest, making it easier for more people to find your content and engage with it, leading to engagement and more followers.
Harness this opportunity to maximize your profile's potential and reach a broader audience.
Narrow Down to a Specific Niche
Narrowing down your Pinterest profile to a specific niche can have a powerful impact on your success. When you focus on a specific market, you'll be able to create content that resonates with customers and speaks directly to their needs.
You'll also be able to develop an in-depth understanding of those customers, which will allow you to brainstorm new product and content ideas. Plus, once you've established yourself as an expert in your niche, you'll be able to generate massive amounts of free traffic!
But before you jump in and start creating content, take the time to create the perfect Pinterest profile. With a well-thought-out profile, you'll be able to attract followers who are interested in what you have to offer.
Conclusion
In conclusion, Pinterest is an invaluable tool for getting more traffic to your blog. With the right strategy, you can use this platform to drive a steady stream of visitors to your posts and grow an engaged audience.
Plus, it won't cost you a dime! So why not give it a try? Who knows—Pinterest could be the key to launching your blog into success!